International House of Rhode Island is an independent nonprofit organization that is located in an historical building on the Eastside of Providence. We are always grateful to receive donations to help fulfill our mission of promoting friendship, connection, learning, and global understanding by bringing people together from around the world for cross-cultural exchange.
By donating to International House of Rhode Island you help us subsidize programs that include conversational English language classes and tutoring at all levels, foreign language classes, orientation to local activities, nationality dinners and other cross-cultural programs.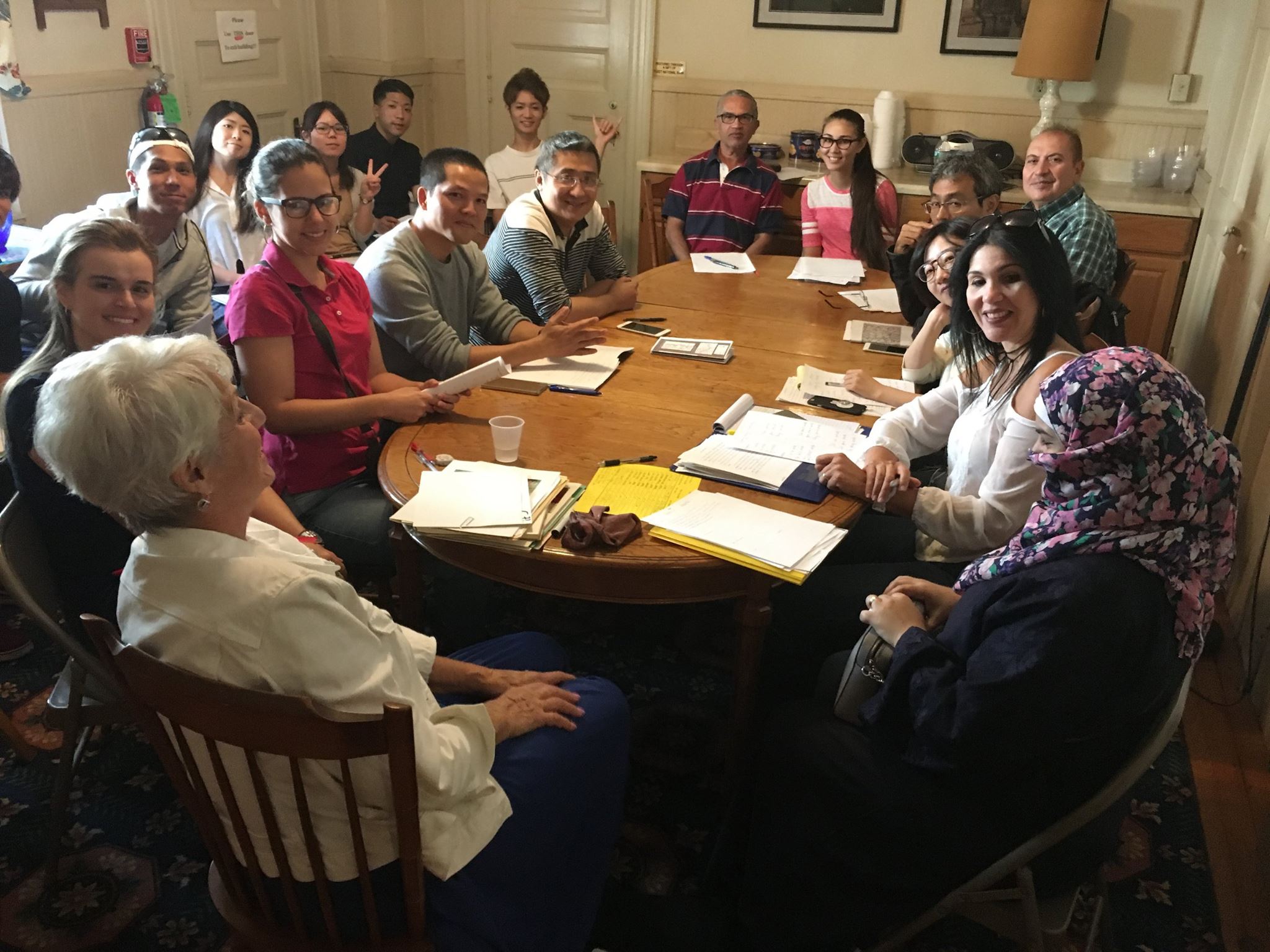 We provide a "home away from home" for international students, scholars, professors, researchers, business community, and their families. We enhance the local community by building cultural awareness and knowledge of the world through programs created with the distinct purpose of increasing connection, celebrating similarities and differences and envisioning a world in which friendship and understanding overwhelm anonymity, isolation, and ignorance.
Ways to Give
General Donations: A donation to our general fund helps us with all of our programs.
Membership: Becoming a member provides us with ongoing support for our mission and gives you a chance to form friendship with people from all over the world and receive a discounts and access for our events. We offer Individual and family memberships.
Planned Giving: We have also partnered with the Rhode Island Foundation to offer Planned Giving options. We know that you would like to help us but may not know how. One idea you might consider is a charitable bequest that you can make. A planned gift is important to us because it will help us continue our work in the future.
Building Fund: If you have an interest in helping preserve historical architecture in Rhode Island we have set up a building fund to help maintain and enhance our building. Our home was designed by Rhode Island architect Edward I Nickerson (1845-1908) and is predictably always in constant need of updates and restoration. The exquisite woodwork, brownstone entrance, yellow roman bricks, stained glass, and copper detailing all need constant attention. Our goal is to preserve and improve the rich beauty of our building in perpetuity and 100% of the donation to our Save the Building Fund. Please become a part of the legacy to preserve the past, present, and future of this lovely building.
For more information regarding any type of donation please contact Risa Gilpin, Executive Director at risa@ihouseri.org or John Walker, Development & Financial Manager at john@ihouseri.org or by phone at (401) 421-7181.